Welcome!
Malawi Data Science Bootcamp 2021 is the first of its kind in Malawi: For a whole week, regional experts, young talents and international guests are meeting around the subject of Data Science.
In the lead-up to the Data Science Bootcamp, a week of tutorials in Python and Data Science takes place, the Python Week of Code.
Read more in our Call for Participation
When and where
Week 1: October 18-22 Python Week of Code
Week 2: October 25-29 Data Science Bootcamp
Events will take place at Mzuzu University's new Open Distance Learning facility in Lilongwe, Malawi. Accommodation will be offered in the nearby surroundings, making it a comfortable, fun and productive stay for everyone involved.
Updates
📢 August 24th 2021 - Python Week of Code program 📢
The headlines of the program for the Python Week of Code have been decided and are announced further down and in our Call for Partipation. Everything is well underway. If you have any questions, don't hesitate to reach out!
📢 July 30th 2021 - Registration (Week 1) for Python Week of Code OPEN 📢
We are happy to announce that the registration for Python Week of Code is open, following the conclusion of the registration for Week 2.
📢 June 30th 2021 - Registrations (Week 2) are closed 📢
In the coming weeks, we are sending out responses to everyone who have registered. We have received just over 100 registrations. Thanks to everyone for your support!
📢 June 11th 2021 - Adjustment in registration process 📢
Registration will close on June 30th. We have already received many requests, big thanks to everyone for this support. Once all requests are processed, we will send out invitations to apply for scholarship. We expect this to be around mid-July.
People who have already registered will receive a confirmation by email within the next week.
📢 May 10th 2021 - Today, registrations have opened 📢
📢 May 9th 2021 - Facilitators for Week 2 have been announced 📢
To stay updated, follow us on Twitter: @mwdatabootcamp
Facilitators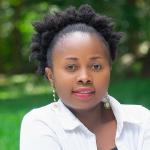 Akuzike Banda
Akuzike Banda is an Assistant Lecturer in Computer Science at the University of Malawi. Her area of expertise is Machine Learning and Artificial Intelligence. Currently she is finalizing a Master of Science in Bioinformatics with Kamuzu University for Health Sciences (KUHES). Her research study …
Read more »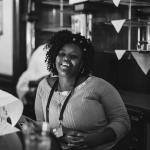 Jessica Upani
Jessica is a Mathematician, Coder and an educator. She is the lead of Python Namibia Society and a global Python community volunteer.
She is a PyLadies Global Council executive currently co-leading the Resources team and Community liaison.
Read more »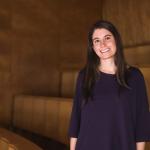 Maria Maistro
Maria Maistro studied initially Mathematics (BSc, University of Padua, 2011; MSc, University of Padua, 2014) and then Computer Science (PhD, University of Padua, 2018). She is a tenure track assistant professor at the Department of Computer Science, University of Copenhagen (DIKU). Prior to this, …
Read more »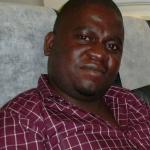 Michael Zimba
Michael Zimba studied Electrical and Electronics Engineering (BSc (distinction), University of Malawi, 2005); Information Theory, Coding and Cryptography (MSc (distinction), Mzuzu University, 2009); and Computer Science and Technology ( PhD (Doctor of Engineering), Hunan University, 2012). He is a …
Read more »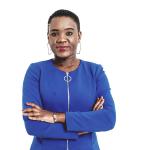 Rachel Sibande
Rachel is Senior Director at the United Nations Foundation. She leads Big Data, Artificial Intelligence, Machine Learning for development projects and Digital Transformation work in Africa.
She established Malawi's first technology and Innovation hub, mHub in 2014. The hub provides digital …
Read more »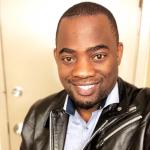 Richard Munthali
Dr. Richard Munthali is a Statistician at the Wits Reproductive Health and HIV Institute (WRHI), Wits University and an independent data scientist/analyst consultant. He completed a PhD in Bioinformatics from University of the Witwatersrand in 2017. Dr Munthali's PhD research focused on …
Read more »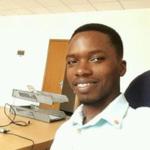 Ralph Tambala
Ralph Tambala has been a lecturer in computer science at the Malawi University of Science and Technology since 2015. He holds an MSc in Industrial Mathematics with a specialization in Data Science from AIMS Cameroon in 2019. He received his bachelor's degree in Science (Computer Science major) …
Read more »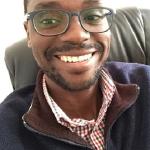 Tiwonge Msulira Banda
Tiwonge Msulira Banda has over 14 years' experience in ICT4D project management. He is responsible for projects and administration at UbuntuNet Alliance, the regional research and education network for Eastern and Southern Africa. He is an experienced machine learning developer, data analyst and …
Read more »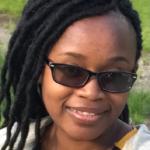 Winnie Wezi Mkandawire
Winnie Wezi Mkandawire is an interdisciplinary research-oriented free-lancing early career Bioinformatician/Data Scientist; a recipient of young researcher's membership award for the American Association for the Advancement of Science, 2020; and a member of women in Data Science and women in Machine …
Read more »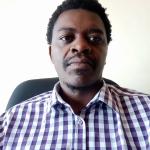 Wiza Msuku
Wiza Msuku is data lake team lead at Elizabeth Glaser Pediatric AIDS Foundation, he is responsible for the Ministry of Health Central data repository for the HIV program and related programs throughout the data management life cycle of both structured and unstructured data.
He leads a team with a …
Read more »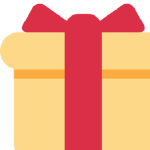 TBA (To Be Announced)
The program isn't finalized. We have a few more exciting announcements of facilitators coming up - both for Week 1 and Week 2.
Program
Week 1: Python Week of Code
The Python Week of Code happens October 18-22 (Monday-Friday) and will be full days of tutorials, exercises and talks.
The purpose of the event is to provide participants with a basic Python knowledge with a special focus on Data Science. This is both a great way to be introduced to Python and Data Science in general and an opportunity to prepare if you have been accepted for Week 2's Data Science Bootcamp (but that's NOT a requirement).
| When | What |
| --- | --- |
| Day 1 | Introduction + Data structures + Decision making and repetition structures |
| Day 2 | Advanced decision making and repetition structures + Error handling |
| Day 3 | Git & GitHub + Functions |
| Day 4 | Modules + Classes |
| Day 5 | Data analysis with numpy and pandas + Data visualization |
Week 2: Malawi Data Science Bootcamp
The following is a rough draft of the program. You can find more details about the contents in our Call for Participation.
| When | What |
| --- | --- |
| Day 1 | Introduction to data science, data, data manipulation and visualization |
| Day 2+3 | Statistical and Machine Learning for Data science |
| Day 4 | Big Data Analytics |
| Day 5 | Responsible Data Science and Applications |
Venue
The event takes place at Mzuzu University's new Learning Center in Lilongwe. It has capacity both for workshops and lectures.
About the venue, see it on a map, accommodation options and transportation »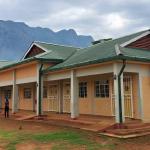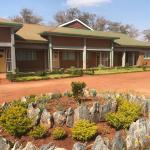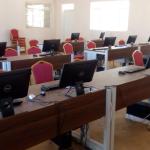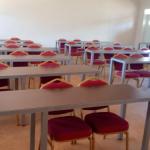 Who are we?
We are a group of people from Mzuzu University, Copenhagen University and FAIR (Fair Allocation of Infotech Resources) and Python Namibia, joining hands to build a community around Data Science and Python in Malawi. We hope that the event will inspire and build long-lasting bonds and projects for the ones involved.
We can use your help
If you want to help us with Malawi Data Science Bootcamp, please send us an email to info@mwdata.science.
Supporters